Rotating an image is easy, just click the Thumbnail Image Menu and select Rotate from the list.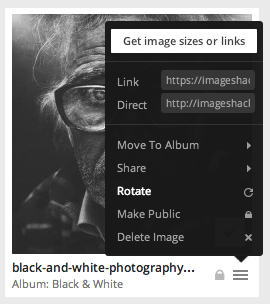 You will then see the following window, select your desired rotation and confirm by clicking the "save" button.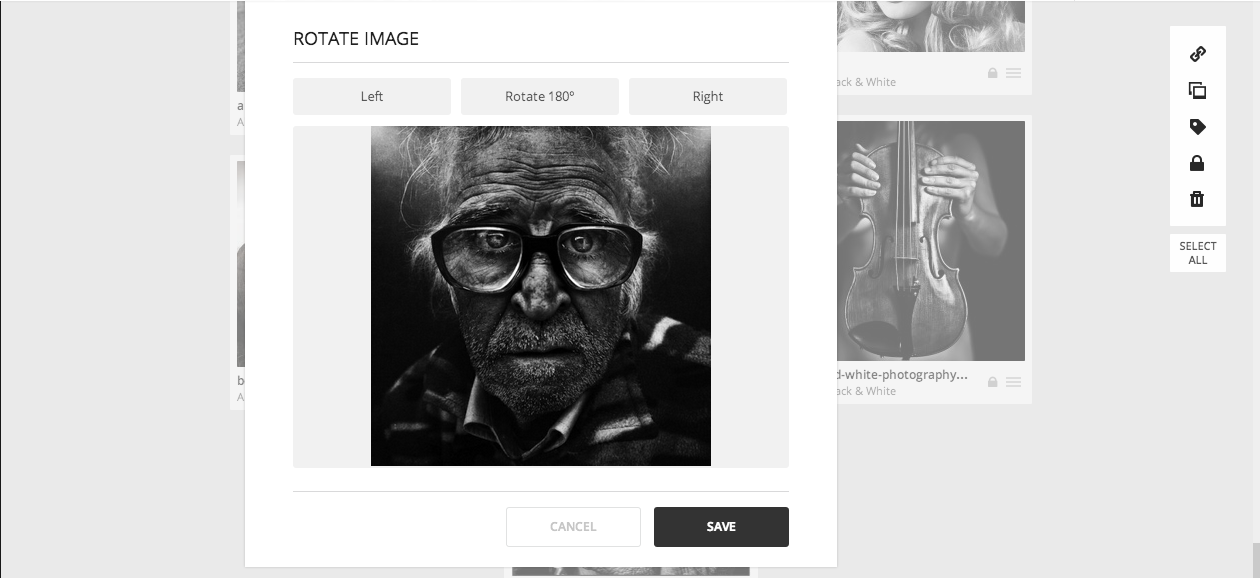 Note that GIF images do not have a Rotate option. All image file types are converted to a JPG, and will therefore break GIF animations.