Need to quickly update the privacy on a few images? Just select the images that need updating and then the Privacy padlock icon on the Manage Images Bar on the right of the screen.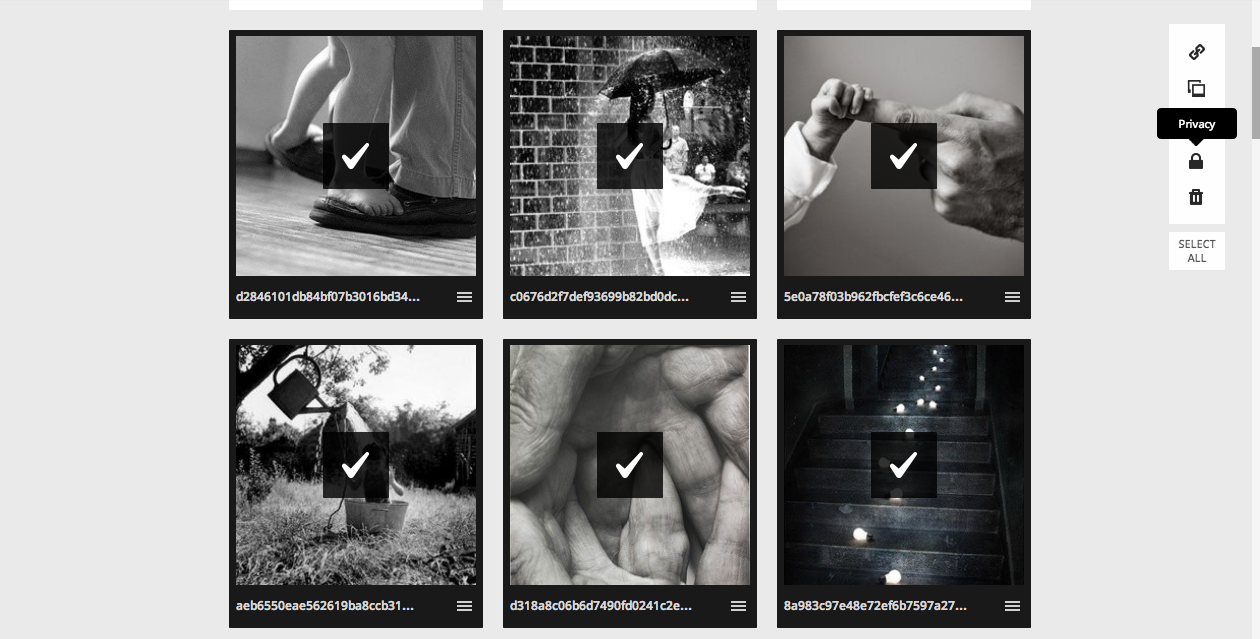 Once you have clicked the privacy button the following window will appear. Here you can select either public or private.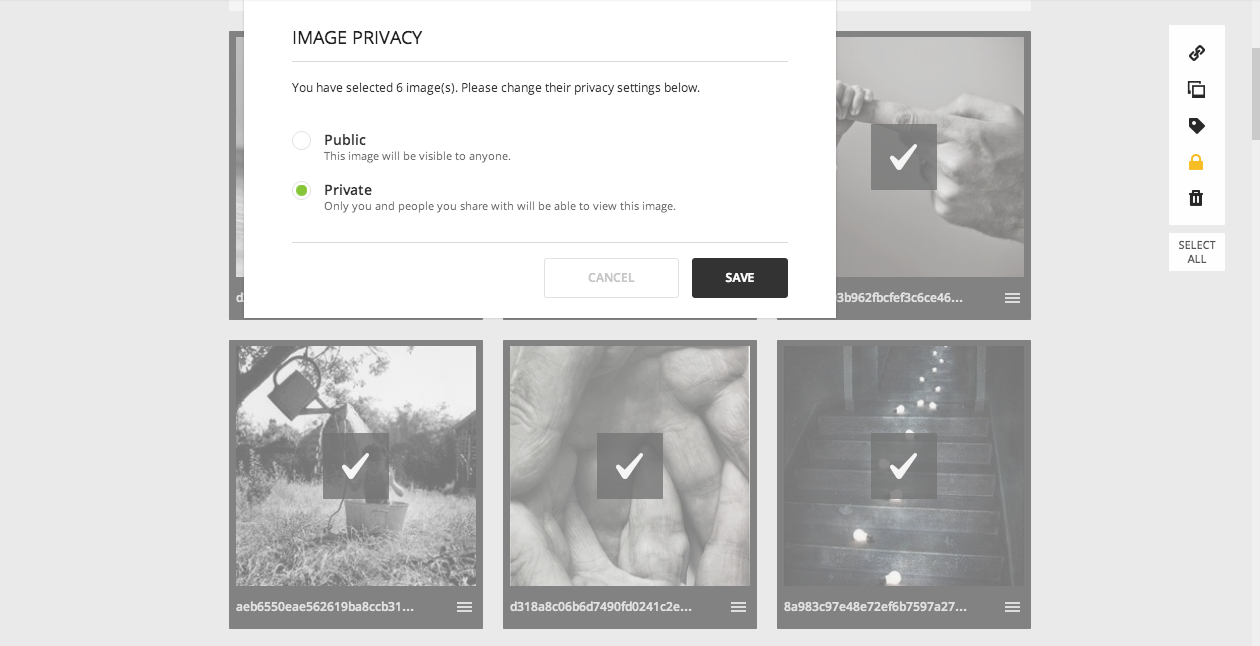 Note that public images are visible to all other Imageshack users in search results and profiles. They will also appear in the following feeds of users that follow you.
Also if you wish to make all your uploaded images public or all private, please adjust your default uploading preference in settings.